Auction ended on April 15th, 2016 UTC
Franco Bruna Il Gatto di Umberto Eco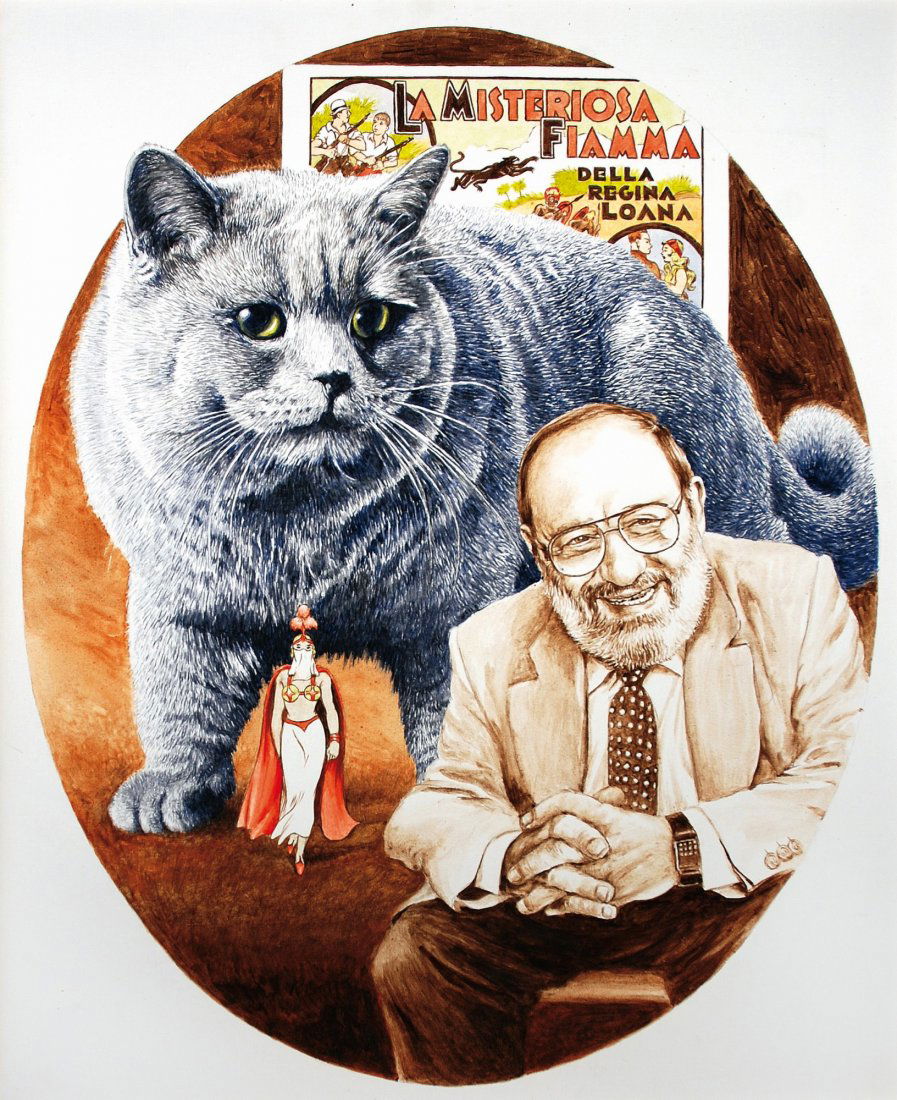 Franco Bruna Il Gatto di Umberto Eco
ENG
Oil painting on canvas from 2011. Titled and signed on the back.IT
Olio su tela cm 50x65. Realizzato nel 2011,
titolato e firmato al retro.
Celebre come caricaturista (Stampa Sera, La Stampa, Intrepido, Corriere dei Ragazzi)
il torinese Franco Bruna è stato apprezzato autore Disney e pittore. Numerose
le sue personali nelle gallerie d'arte, come la mostra dedicata ai gatti dei
personaggi famosi, ciclo a cui appartiene quest'opera.