Auction ended on March 26th, 2017 UTC
George Luks. American Oil. The Boy Scout. Signed.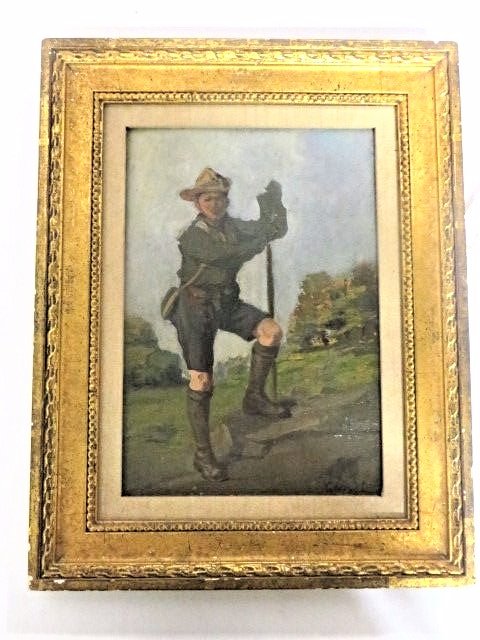 Oil on board. "The Boy Scout" Inscribed en verso, Oct. 24, 1950. To Leon's Little Boy. I bought this sketch direct from George Luks in 1920, when he painted my portrait. The Man in Blue B. Devine. With an illustration of a man smoking a cigar signed Devine. 1950. Has a label for Frederic I. Thaler. Cornwall Bridge, Conn at the back. Sold at Treadway Dec. 4, 1999 for $6000 Sold at Mid-Hudson in 2015 for $5000.14" x 10".