Auction ended on March 27th, 2017 UTC
FRENCH CLASSICAL STYLE PATINATED BRONZE "JANUS URN"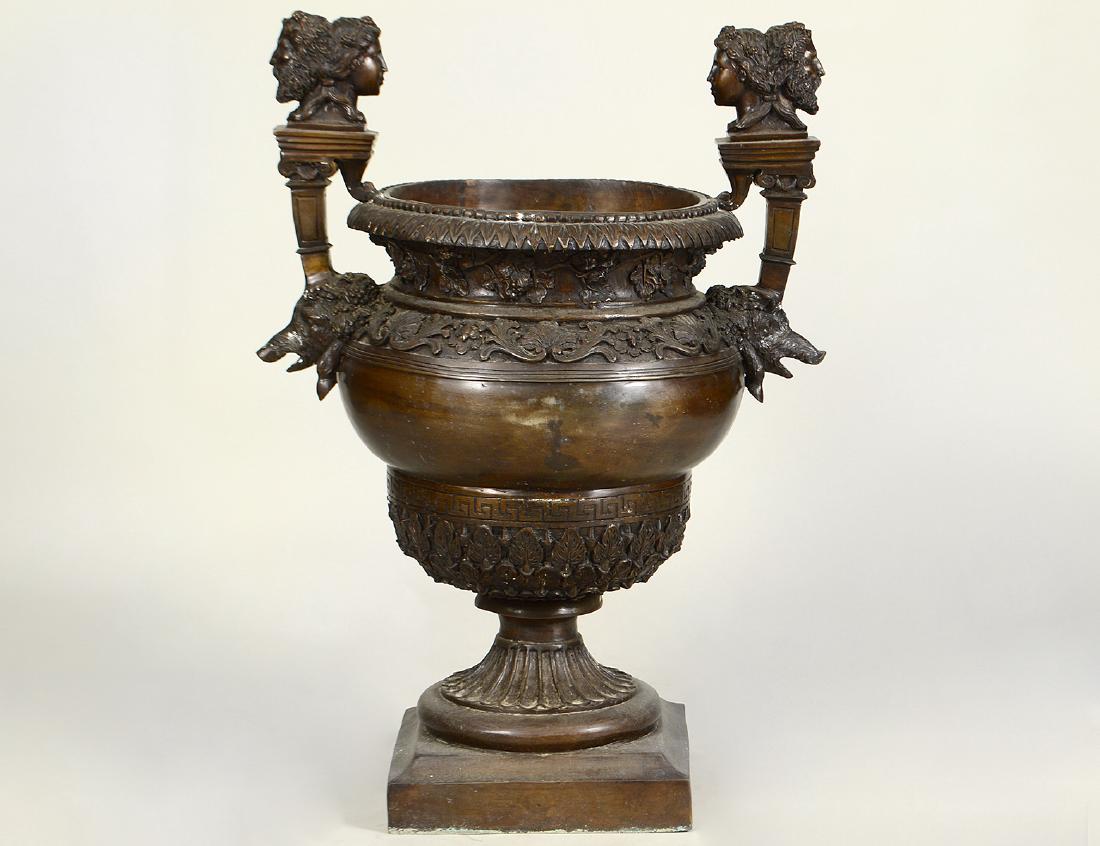 20th Century. After a 17th Century design by Claude Ballin. The tapering bulbous body cast with an out-ward turned rim with leaves, the handles with two classical headed terms atop a horn that emanates from a boar's head, on a square base. Height 41". Width across handles 27". (Cond: surface and internal imperfections, patina lacking some) (1000/2000) Cf. This model of Garden Urn, draws inspiration from Classical Antiquity, initially believed to have been cast by Duval after a design by Claude Ballin, for Louis XIV at Versailles. This model can be seen today on the railings that separate the Parterre du Nord and the Parterre d' Eau in Versailles. A pair of the 17th century urns presently sit in the renowned Wallace Collection, Hertford House, London. 20th century versions adorn areas of the Bois du Bologne, Paris. Nineteenth century casts of the "Janus" Urn are thought to have been cast by both Barbedienne and the Barbezat company.