Auction ended on December 4th, 2012 UTC
16: Captivating French Bisque Character Child.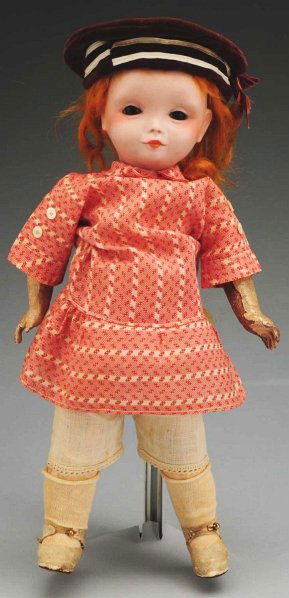 Perfect socket head incised "SFBJ 239 Paris Poulbot" and named "Nénette" with dark inset eyes, molded upper and lower eyelids, closed mouth, chubby cheeks, original red/gold mohair wig (sparse in front); original five piece French composition body (finger off, paint missing from arm, soil); original cotton dress, undies, shoes and socks. Designed by the artist Poulbot as part of the Art Doll Movement, "Nénette" represents the mischievous orphans of Paris after World War I.
Condition (Very Good). Size 13 - 1/2" T.