Auction ended on May 12th, 2012 UTC
1616: Rare Black All-Bisque Character Doll.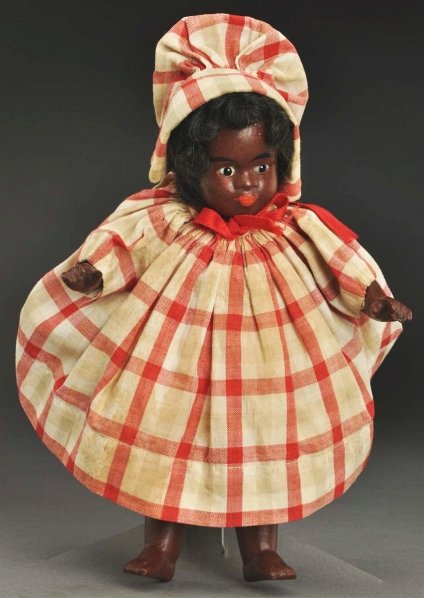 Gebruder Kuhnlenz doll with head incised 61-15, character face with pouty mouth, wide lips, glass pupil-less inset eyes, painted black eyebrows, original black mohair wig; swivel neck, pegged strung shoulders and hips; original cotton plaid dress and hat and white cotton undies. Lovely example, ready to display!
Condition (Excellent). Size 6" T.