Auction ended on June 1st, 2011 UTC
139B: Antique Framed Print "The Storm", Two Horses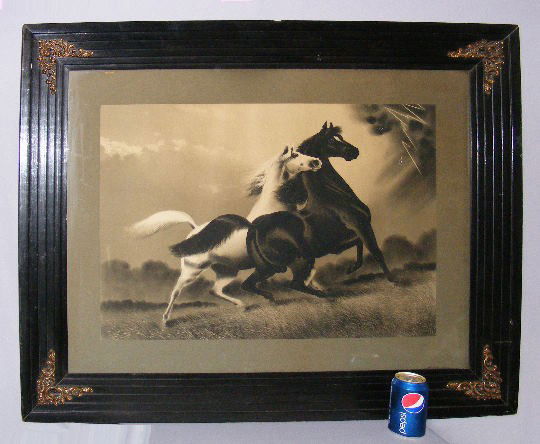 Antique Framed Print "The Storm": two horses; frame and matted; frame has applied metal.
Visible portion20" x 26 1/2"; Frame 33 3/4" x 41 1/4"
*** Please note, this item is F.O.B. Marshalltown, IA, you must make shipping arrangements.
All items sell As Is, Where Is, no guarantees of any kind. We accept Mastercard & Visa, no paypal, no personal checks, no money orders, no wire transfers. Your credit card will be charged twice; once for the purchase and once for packing and shipping, You, the buyer must contact our office within 3 business days of the auction ending to make payment arrangements. Thank You for participating in our auction.