Auction ended on October 16th, 2010 UTC
1246: R. John Wright "Strike Up the Band" Brownies.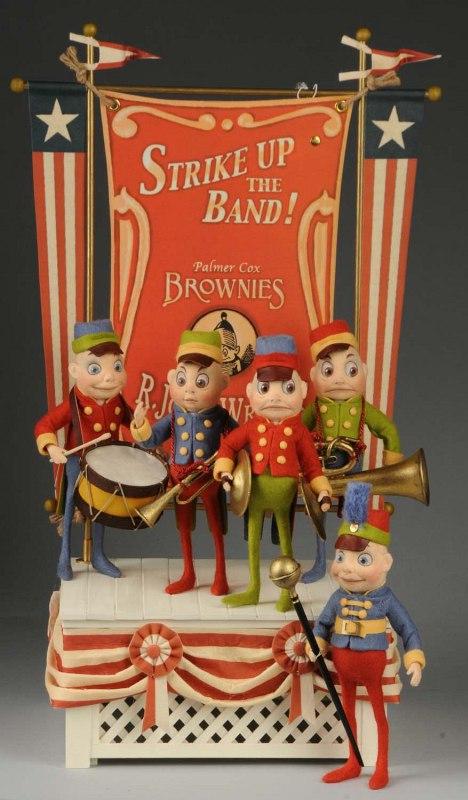 American, 2007. 5 all felt Brownies based on Palmer Cox's original creations, with felt character faces, with large painted eyes. Drummer, Tuba Player, Cymbals Player, trumpet Player, and leader with mace. All are in original boxes with COAs in a limited edition of 150 sets. The wood and metal Brownie Bandstand with printed felt banners and bunting was a special limited edition of 50 pieces made for a dinner event at the 2007 National UFDC Convention and comes with COA. A very rare set. (Excellent).