Auction ended on October 24th, 2009 UTC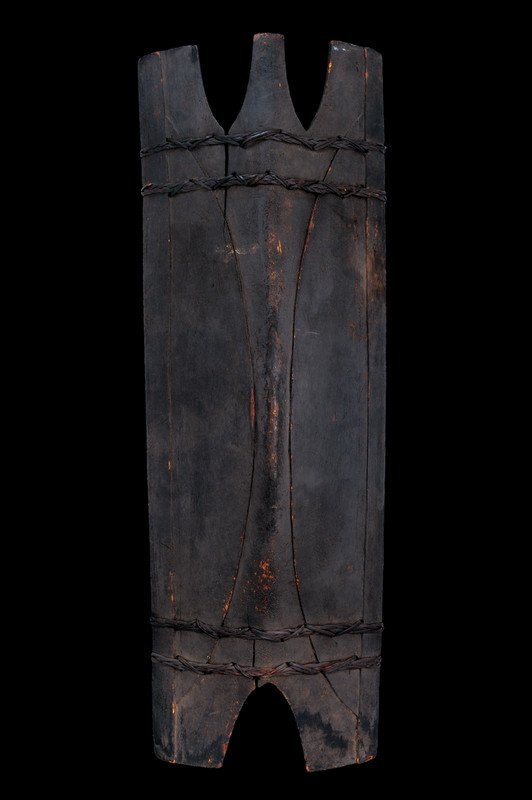 dating: 19th Century
provenence: The Philippines
In legno; rilevato al centro e costolato, con apertura a "V" sul lato superiore e con i tipici due archi in quella inferiore; bordi rinforzati, maniglia ad incastro, bande di fibre vegetali intrecciate ai bordi; annerito. Raro.
Illustrato in "Islamic Weapons - Maghrib to Moghul" di Anthony C. Tirri, pag. 305, fig. 16B (destra).