Auction ended on May 10th, 2009 UTC
53: GOV: AZ LAND, TWIN LAKES COUNTRY CLUB, STR SALE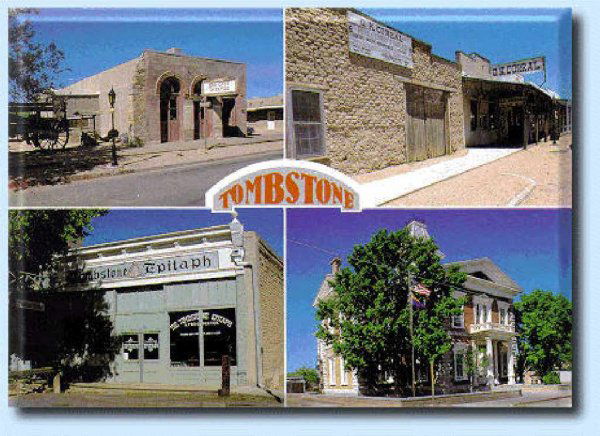 Cochise County, AZ
Gorgeous Property/Investment Great Deal!! Invest Now Before It's Gone!

Photo 1



Photo 2



Photo 3



Area Map
NO PLAT MAP AVAILABLE

Chochise County is home to several modern cities, such as Bisbee, Benson, Whetstone, Wilcox and Sierra Vista, and is also home of several very famous ghost towns and tourist towns such as El Dorado, Cochise, Hilltop, Dragoon, and Tombstone.
Tombstone is home to perhaps the most famous graveyard of the Old West, Boot Hill. Buried at the site are various victims of violence and disease in Tombstone's early years, including those from the O.K. Corral. Boot Hill (also known as the old city cemetery) was also the destination for bad-men and those lynched or legally hanged in Tombstone. Admission to this historic site is free and donations are accepted. The lot in which the historic "Gunfight at the O.K. Corralgunfight at the O.K. Corral in 1881 started is also preserved, but this has been walled off, and admission is charged. However, since much of this streetfight occurred in Tombstone's Fremont Street (modern Highway 80), much of this site is also viewable without admission charge. Visitors interested in less violent history may enjoy the world's largest rosebush (according to Guinness), planted in Tombstone in 1885, and doing very well since then in the sunny climate. This Lady Banksia rose now covers 8,000 square feet of the roof on an inn, and has a 12 foot circumference trunk. Currently, tourism and western memorabilia are the main commercial enterprises; a July 2005 CNN article notes that Tombstone receives approximately 450,000 tourist visitors each year. This is about 300 tourists/year for each permanent resident. In contrast to its heyday, when it featured saloons open 24 hours and numerous houses of prostitution, Tombstone is now a staid community with few businesses open late.
Bisbee is a city in Cochise County, Arizona, USA, 82 miles (132 km) southeast of Tucson. According to 2005 Census Bureau estimates, the population of the city is 6,177. The city is the county seat of Cochise County. The sudden flood of real estate onto the market and crash in housing prices, coupled with an attractive climate and picturesque scenery, led to Bisbee's subsequent rebirth as an artists' colony. The rediscovery of Bisbee by baby boomers in the 1990s saw it develop a more polished look, complete with coffee shops and live theater. Many of the old houses have been renovated, and property values in Bisbee now greatly exceed those of other Southeastern Arizona cities. Today, the original city of Bisbee is known as "Old Bisbee," and is home to a thriving downtown cultural scene. Old Bisbee is also noted for its architecture, including its Victorian houses and elegant Art Deco courthouse. Because its plan was laid out before the automobile, Old Bisbee has an almost European feel. The town's hilly terrain is exemplified by the old three-story high school: each floor has a ground-level entrance. The "City of Bisbee" now includes the historic downtown Bisbee, as well as the geographically spaced but administratively combined satellite towns. Warren's small downtown is economically depressed, but its residential district houses a significant portion of the population and it boasts ownership of many public services including City Hall and the elementary and high schools. San Jose, on the southern side of the Mule Mountains, has seen the most new growth in the last two decades, as it is not restricted by mountains. It hosts many newer county government buildings and a large shopping center. Bisbee is also known for high quality turquoise, called "Bisbee Blue".
* Photos are of general area and may not be of actual property.
Property Profile:
GOV FILE # Q-10292 APN DN-Twin Lakes Country Club #10 amended, Lots 5740 & 5741, Parcels 203-14-119-6, 203-14-134-9 Parcel Size
(Approx) Lot - Must Call County Location Cochise County, AZ
TERMS
This is a straight sale auction. What you bid is the price for this property plus a one time processing fee of $199 and a Buyer's Premium of 10%.
Interest Rate N/A
if applicable
Time-Limit
To Build None Power Must Call County Phone Must Call County Water Must Call County Sewer/Septic Must Call County Roads Must Call County Taxes $100.00 Dues None Terrain Flat to Rolling Zoning Agricultural, Residential County Phone (520) 432-8650 Notes This is truly a beautiful location! Besuretosendthisto a friend!
Contact and Payment Information
Email
info@governmentauction.com
Phone (661) 823-1543 Payment Options
We accept all major credit cards , personal checks, cashier checks, money orders, and Bank Wire Transfers for the payment of your winning bid. If you're the Winning Bidder, please make a payment within 5 days after this auction has closed otherwise a Non paying bidder report will be filed against the winning bidder. Non Performing Bidder Reports lead to suspension from all online auctions.
IMPORTANT Notices & Disclaimers - Please Read
Please note that there may be many lots in this subdivision, therefore picture(s) may or may not be of specific lot. All properties are sold "as-is". Prospective purchasers are urged to examine and research all properties prior to bidding. All information contained in this listing page has come from reliable sources and is accurate to the best of our knowledge. We make no guarantee expressed or implied as to the location, condition, accessibility, terrain, build ability or information contained in this listing. We do guarantee free and clear title with no liens or encumbrances to every property that we sell. Title is conveyed via a Deed on all straight-sale properties. Title is conveyed via land-sales contract on all bid and assume properties. Once your property is paid for in full, your property will be deeded to you via a Deed. All sales contracts are assumable, no pre-payment penalties. Please allow 14-21 days for execution and delivery of all paperwork. Bid and invest with confidence from America's number one land firm; GovernmentAuction.com..
Copyright 2007 GovernmentAuction.com