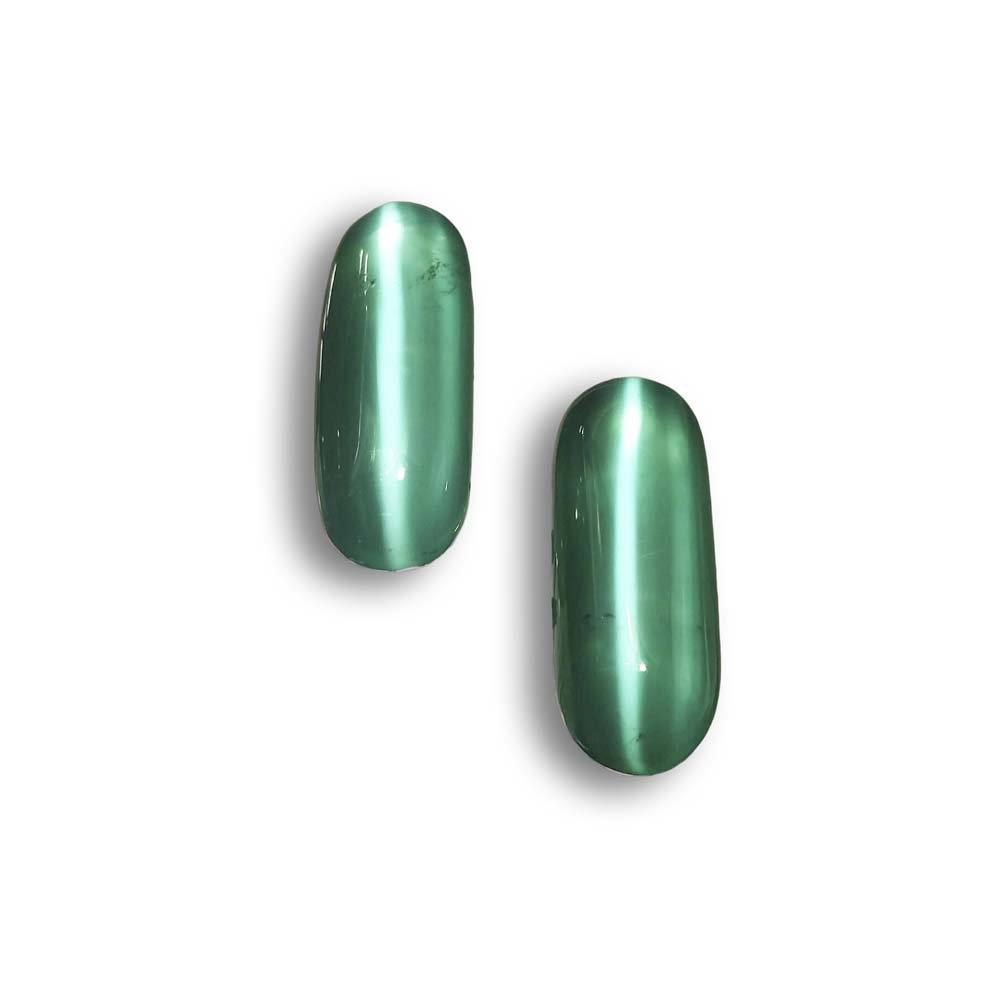 The Eyes of Muzo
Apr 25, 2017 11:00 PM UTC
1 

Day
13 

Hrs
40 

Min
Until Auction Starts
Register to Bid
At 74.52 carats, this stunning pair of Colombian trapiche cat's eye emeralds have been described as quite possibly the world's largest.

The Marcial de Gomar Collection is proud to offer to the world this one-of-a-kind pair of matching cat's eye emeralds. These remarkable gems are a befitting addition to what is already an irreplaceable collection of some of the rarest emeralds in the world.

Originally cut from a single 370 carat trapiche emerald from the world renowned Muzo region, these two remarkable stones with a combined weight 74.52 carats (36.17 and 38.36 carats respectively) possess fascinating and eye-catching cat's eyes. They are believed to be the largest existing matched pair of Colombian cat's eye emeralds in the world. The emerald from which they were cut is found only in the Trapiche mine in the Muzo region of Colombia. Even trapiche emeralds bereft of the elusive cat's eye phenomenon in sizes of even only a few carats have become highly coveted collectibles – how much more so this extraordinarily large pair with prominent cat's eyes, now a part of Marcial de Gomar's legacy. The cutting process of these gems has been carefully documented and featured by GIA in an article describing the process of unveiling the cat's eye phenomenon in these two emeralds. The Eyes of Muzo present a rare opportunity to possess a significant pair of emeralds of unprecedented size and exceptional beauty.

Accompanied by GIA Report 5182296049 of April 7, 2017 and GRS (GemResearch Swisslab) Report GRS2015-108671 of October 28, 2015.

Note: Due to the inability of current technology capturing the blue green hues and light dispersion in emeralds accurately, digital and particularly print images, do no justice to the true beauty, color and fire of Colombian emeralds. These magnificent specimens truly need to be seen with the naked eye to be appreciated to their full extent.
The Eyes of Muzo
Apr 25, 2017 11:00 PM UTC
1 

Day
13 

Hrs
40 

Min
Until Auction Starts
Register to Bid