Auction ended on April 17th, 2017 UTC
Shards from early Persian pottery piece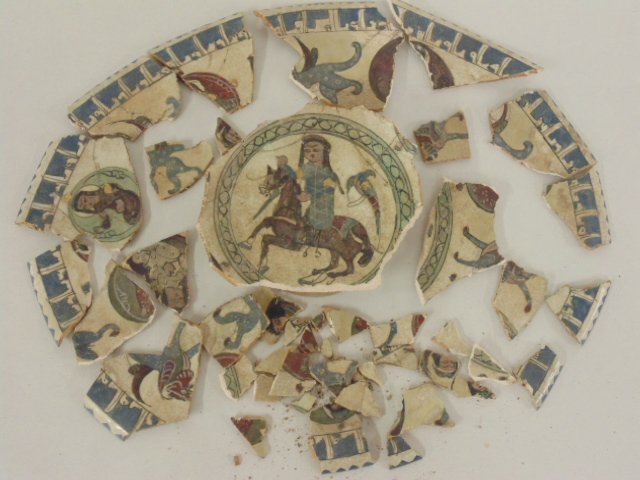 Lot shards from early Persian pottery dish (shallow bowl), paint decorated, figure in center, writing along edge in reverse, sold as is (obviously).
please refer to images for general condition issues, all items are sold as is, as found, if you are unsure about the exact condition of an item contact us for additional information, try to be specific.
Please refer to company website for information on additional lots, as well as info regarding shipping information, note we do not pack or ship ourselves.