Auction ended on March 25th, 2017 UTC
Sarah Sneeden, oil, Old Barns in North Carolina,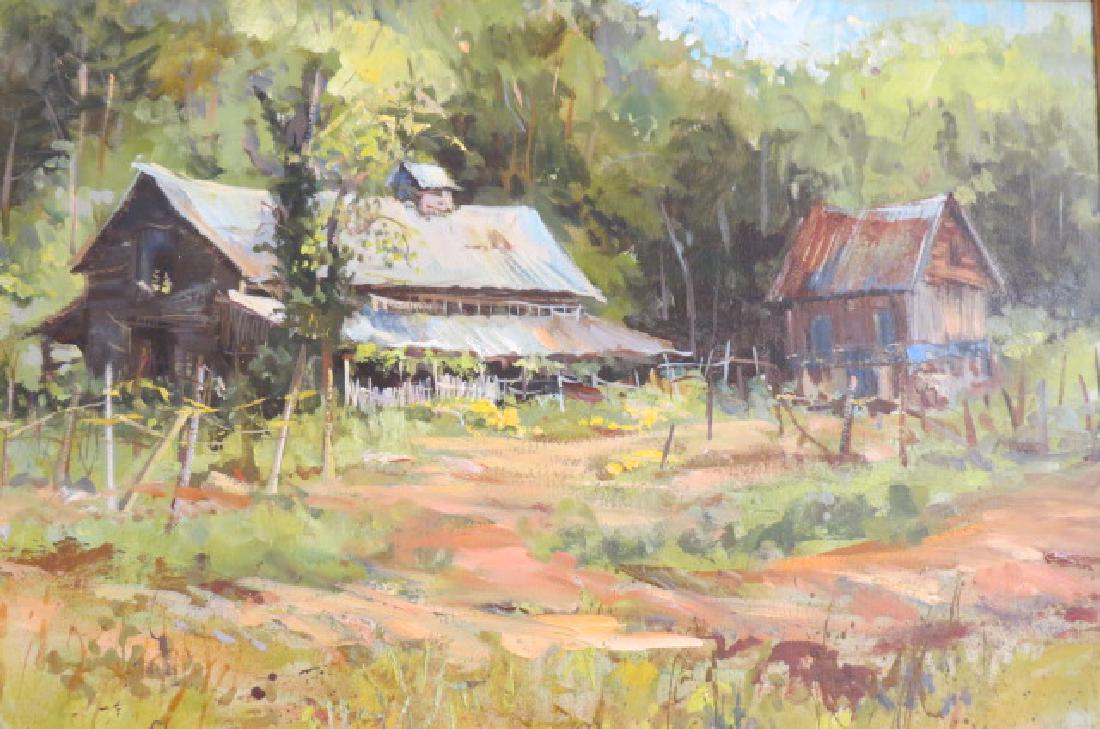 Sarah Sneeden, oil, Old Barns in North Carolina,

taken from photographs presented to the artist in Tryon, North Carolina, signed and dated 1977, on canvas, image area 22" X 28", well listed artist. A North Carolina resident since 1967, Sarah Sneeden is a native of Pennsylvania. She graduated from Centenary College in New Jersey, the Famous Artists School, the New York Institute of Photography, and the Portrait Institute of New York. Annual workshops in the West have added experience and new ideas to her painting repertoire. A voracious reader, Sarah's extensive art library keeps the art world at her fingertips.Sarah's 40 years of experience, distinctive style and versatility are evident in her original and innumerable works of art. She likes watercolors, prismacolor pencils, and pastels for sketching but prefers the permanency of oils for her finished pieces. When she can find a sunny spot, Sarah's favorite way of working is en plein air – working out-of-doors on location where she can study firsthand the play of light on her subject. Interpreting reality with sure brush strokes, rich color and verve, Sarah experiments with the season and the subject, always seeking that play of light. Larger pieces are completed in her studio.Sarah is an associate member of Oil Painters of America. She has won Best of Show awards in Brevard, Tryon, and Hendersonville, N.C. She was awarded the Grumbacher Gold Medallion for Excellence in the '99 Pen Women Show.