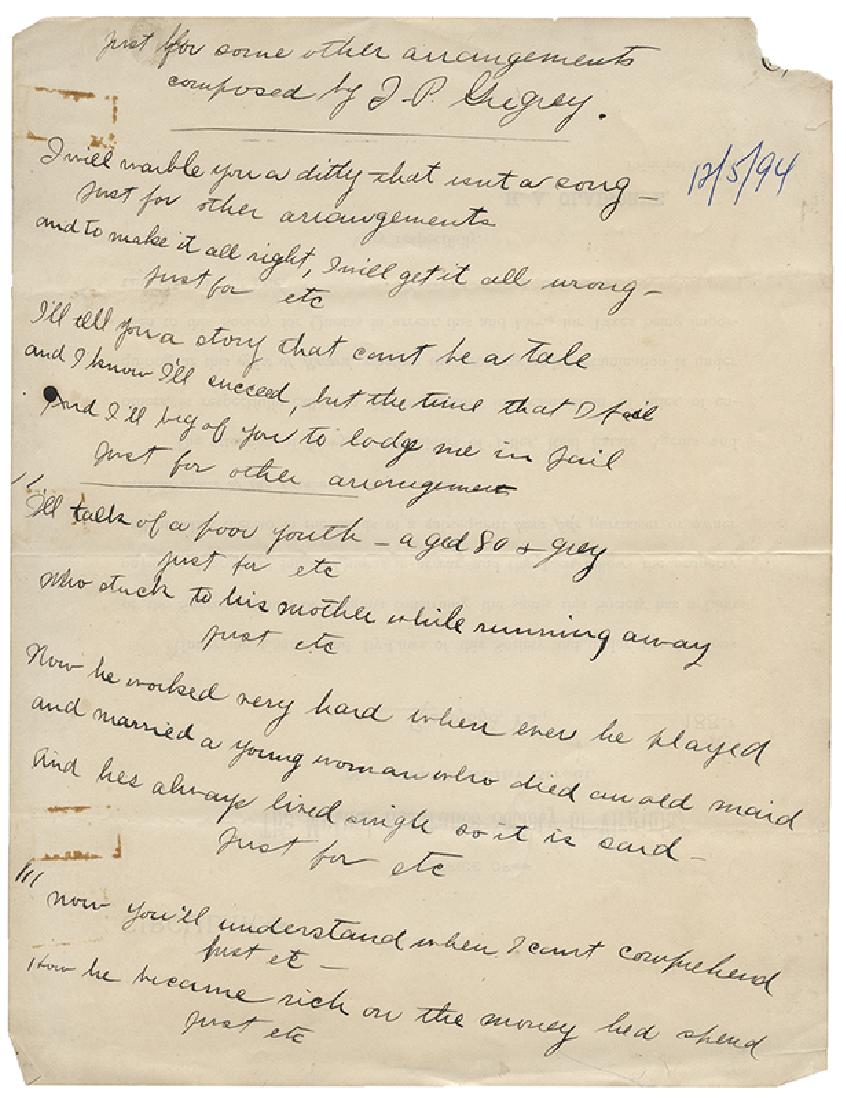 Houdini, Houdini. Three Pages of Rhyming Verse Written
16 

Days
6 

Hrs
52 

Min
Until Auction Starts
Register to Bid
Houdini, Houdini (Ehrich Weiss). Three Pages of Rhyming Verse Written by Harry Houdini. Dated December 5, 1894 on the final leaf. Written by Houdini at the age of 20, each page filled with rhyming verses, apparently from a song titled "Just for Some Other Arrangements," "composed by J.P. Gregrey" [Gregory?] according to Houdini's annotation at the top of the first page. The phrases and couplets in the verses may not have seemed apropos at the time he wrote them, but later in Houdini's life, they carried significantly more meaning. For example: "I'll tell you a story that can't be a tale. And I'll know I'll succeed, but the time that I fail. And I'll beg of you to lodge me in jail. Just for other arrangements." "He jumped in the river and never got wet." Houdini would, of course, spend countless hours underwater and in jails over the course of his career, but always managed to make a thrilling escape. Eight verses make up the lyrics in all, virtually filling all three leaves. At the foot of the final page, Houdini has written "Richmond VA/Dec 5/94." The text is both humorous and poignant, and while Houdini was known to express his temper from time to time, similar documents – especially written early in his life, and in his own hand, on any subject – are rare. Minor staining, folds, and wear, one corner torn, but overall good condition for an early ephemeral document from early in Houdini's life that in several instances, foreshadowed an incredible life of fame and fortune.
Potter & Potter Auctions
3759 N. Ravenswood Ave.
Suite 121
Chicago, IL 60613
United States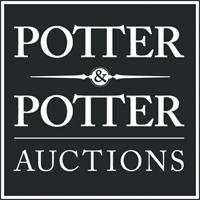 Houdini, Houdini. Three Pages of Rhyming Verse Written
16 

Days
6 

Hrs
52 

Min
Until Auction Starts
Register to Bid
Potter & Potter Auctions
3759 N. Ravenswood Ave.
Suite 121
Chicago, IL 60613
United States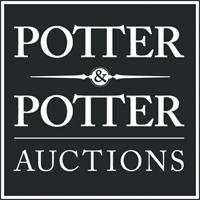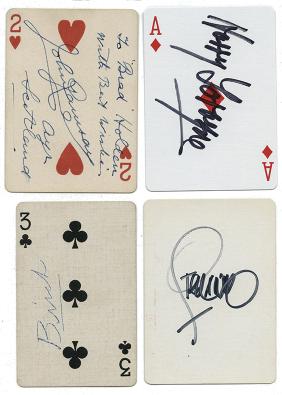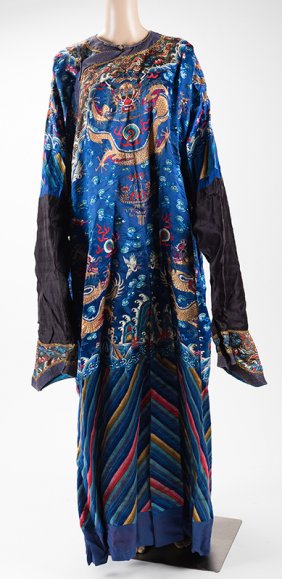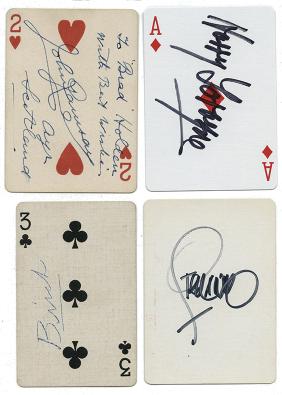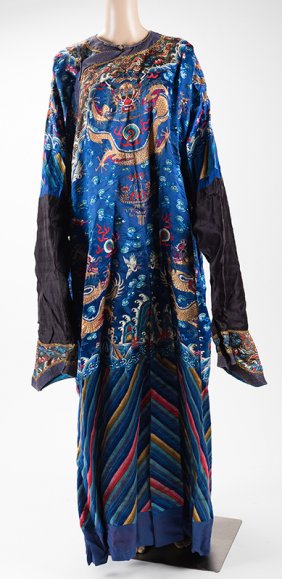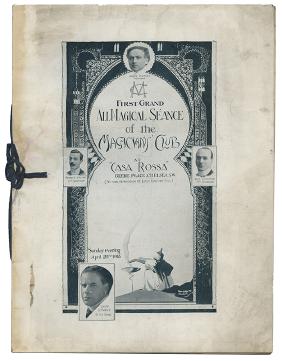 [Houdini, Harry (Ehrich Weiss)] First Grand All Magical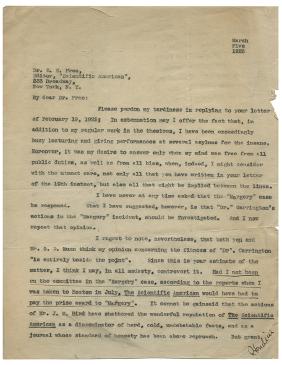 Scathing Letter from Houdini to E.E. Free, Editor of