Auction ended on December 17th, 2016 UTC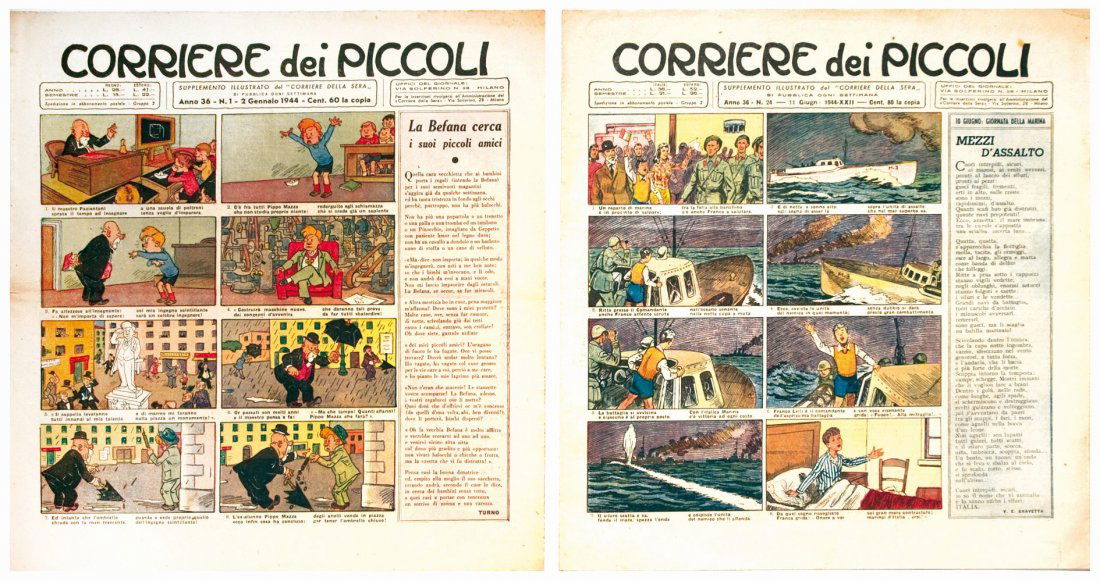 Corriere dei Piccoli
ENG
Lot of 1944 issues, GD/VG, to
be examined.

IT
1944. Edito in formato ridotto cm 28,5x30,5 pp. 8 autocopertinate a colori. Pubblica Il Maestro Pazientone e Macarietto, Sorcenterbe e Le Storie delle Maschere, Bonaventura, Le Avventure di guerra di Franco Lelli. Lotto composto dai numeri 1/30, 32/38, 47. Fascicoli buoni/ottimi. Da esaminare.