Auction ended on May 9th, 2015 UTC
ENRIQUE BRECCIA En las montanas de la locura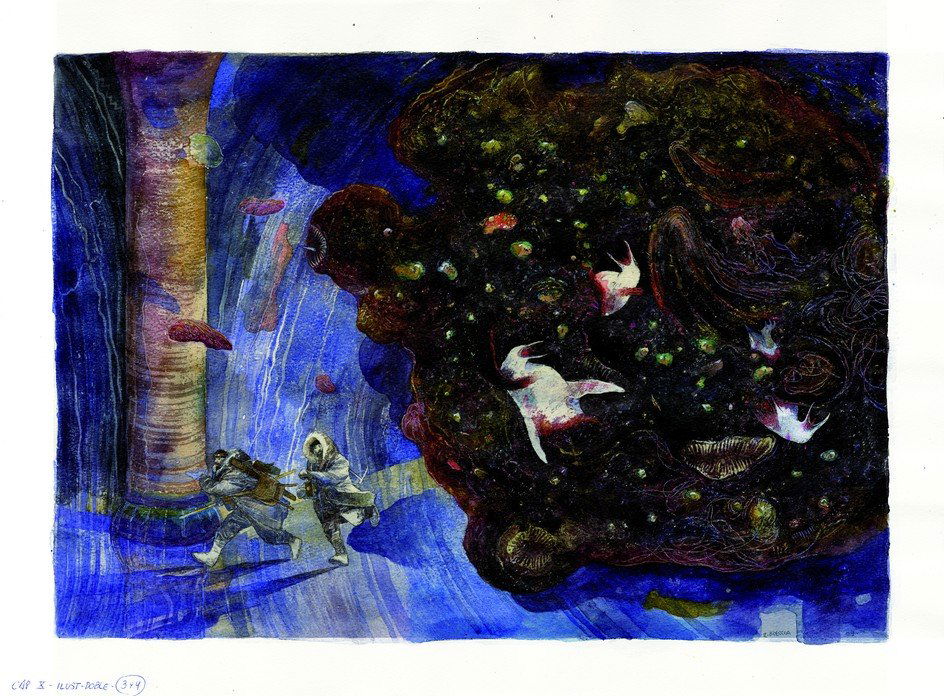 ENG
ENRIQUE BRECCIA En las montanas de la locura
3rd and 4th arts for the graphic novel published in 2010. Mixed technique
on thin cardboard, signed.

ITA
En las montanas de la locura ENRIQUE BRECCIA
Terza e quarta illustrazione per il decimo capitolo del volume edito dal "Libros del Zorro Rojo" nel 2010. Tecnica mista su cartoncino cm 35,5x48, firmata in basso. Eccellente stato. Una delle tre tavole doppie realizzate per il volume. Figlio del celebre Alberto, Enrique realizza assieme al padre la "Vida del Che" su testi dello scomparso Oesterheld. Disegna per Fleetway, Milano Libri, Marvel, DC Comics e Vertigo. Nel 2002 offre un suo personale omaggio al suo autore culto H. P. Lovecraft. Lo stile graffiante, ferocemente espressionista, e l'uso esasperato del colore si attagliano in maniera perfetta all'universo dilaniato dello scrittore di Providence.