Auction ended on July 12th, 2013 UTC
Bagatta Joannis Bonifacii Admiranda Orbis Christiani. M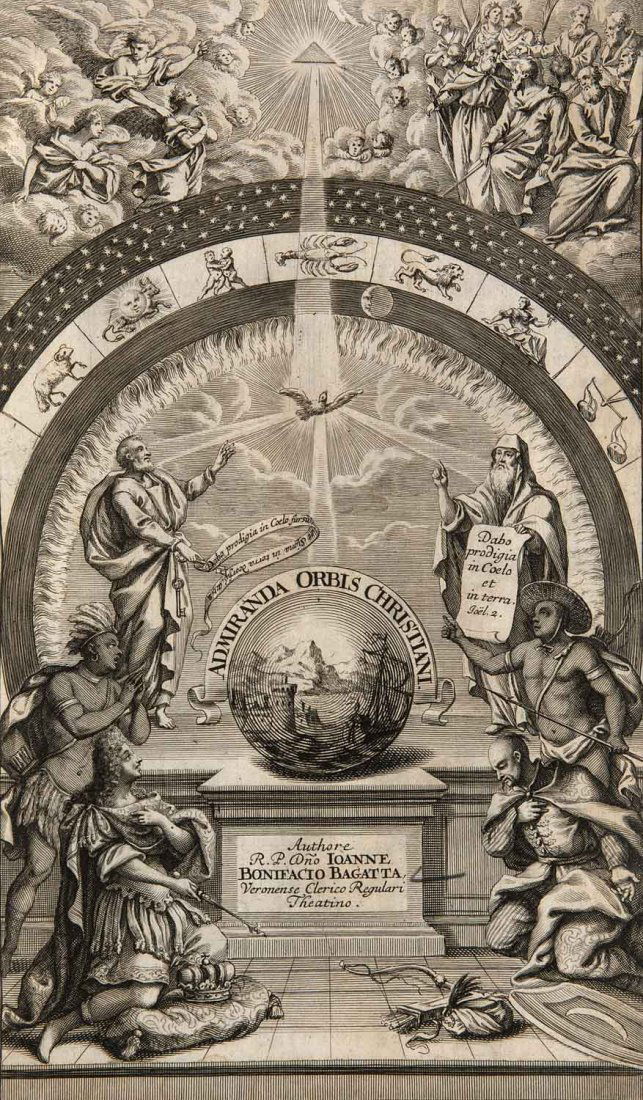 Admiranda Orbis Christiani. Mit 1 gest. Titelblatt 2 gest. TVignetten u. zahlr. Holzschnitt Buchschmuck. 2 Bde. in 1 Bd. Augsburg Dillingen Johannis Caspari Bencard. 1700. 14 Bll. 494 S. 21 Bll. 6 Bll. 542 S. 20 S. 4° Ldr. d Zt. mit RSchild. (etwas berieben u. bestoßen).

With 1 engraved title 2 engraved title vignettes and numerous woodcut book decorations. - Pages partly (water-)stained. Last pages and endpapers with mildewstainings.

Bagatta (1649-1702) war italienischer Theologe u. Mitglied des Theatinerordens. - Seiten tls. etwas (wasser-)fleckig. Letzte Seiten u. Nachsatz sporfleckig.