Auction ended on January 22nd, 2013 UTC
66: 1964 Vespa Sears Allstate Motor Scooter.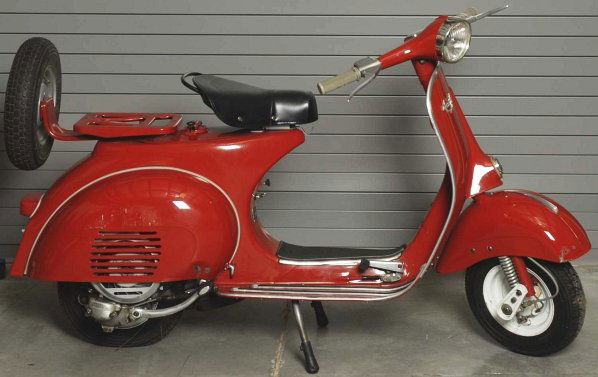 Made in Italy by Piaggio & C. for Sears Roebuck Allstate Brand. Model 788.94331. 123.4 cc motor, producing 5.6 hp at 5000 rpms, with a 4 speed transmission. The weight of the scooter is 186 lbs according to the manufacturer. The top speed is listed as 46 mph. Scooter does come with keys as well as handlebar lock which does work. Side compartment opens and is clean. 349 miles on odometer.
Condition (Restored). Size Approx. 70" L.