Auction ended on May 6th, 2012 UTC
Ancient 240AD Kushan Vasudeva III 22KT-24KT Gold Coin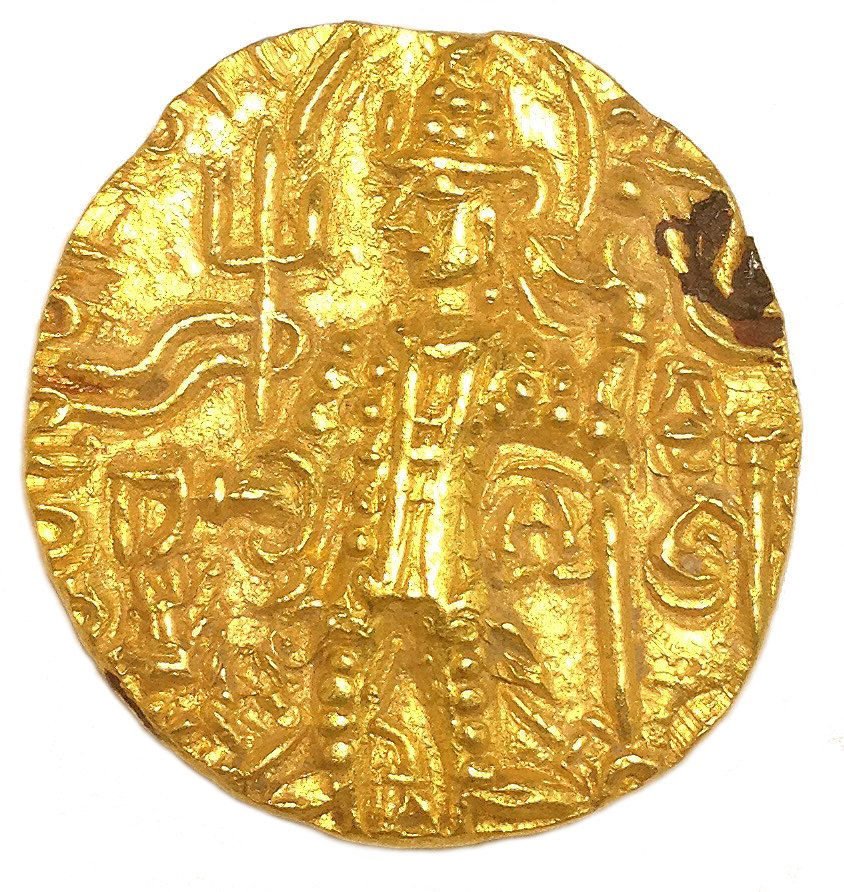 Ancient Museum Grade ca. 190 – ca. 240; Kushan Vasudeva III 22KT-24KT Solid Gold Coin. Vasudeva was the last of the "Great Kushans." Named inscriptions dating from year 64 to 98 of Kanishka's era suggest his reign extended from at least 191 to 225 AD. He was the last great Kushan emperor, and the end of his rule coincides with the invasion of the Sassanids as far as northwestern India, and the establishment of the Indo-Sassanids or Kushanshahs from around 240 AD.
Condition

:

Excellent Condition, (4)W2400
Bid Anywhere, Anytime. Download the LiveAuctioneers App.
Available on the App Store
Android App on Google Play